FOR A LITTLE HELP....TO SWEETEN UP ANY EVENT


we THINK WE'RE great, but don't just take our word for it!
SOME OF OUR FABULOUS REVIEWS:
View our Facebook page for lots more.
Would just like to say a massive thank you for our gorgeous sweet centre pieces on Saturday. The guests all commented how fresh the sweets were and they definitely went down a treat! Would definitely recommend you to anyone having a wedding or party. The room looked amazing. Thank you again will send some pictures soon. Nat and Ben xx Wedding at Alfreton Hall, Natalie & Ben Rogers.
Thank you so much Louise for the wonderful table decorations and runners you did for my sisters wedding the room looked amazing. The sweetie buffet was also fantastic and a great focus for the evening, it was greatly appreciated by all both young and old!!! Wedding at Santos @ Higham Farm, Claire Bond
Thanks for your donation and time to support our Blu Crews Summer Fair. We would love you to play a part in future fund raising event. Charity Fund Raiser Massive thanks to Louise of Sweet-A-Fayre and Spire Face Painting for arranging a fantastic Fashion Show to raise money for Ashgate Hospice in Kim's memory. It was a brillaint night and you did a brilliant job of arranging the whole thing! Thank you and WELL DONE!!!! xxx. Charity Fund Raising Event
Brilliant turn out for our Family Fun Day, thank you for bringing along your Victorian Cart. Proact - Chesterfield FC, Chesterfield Kids loved the candy floss and was really good value, thank you for supporting our School Fund Raising Day. The Priory Catholic School, Nottingham
Stunning what a fantastic talking point for any party, the kids loved it, thank you so much for making so much effort for the twins 16th Birthday. If they have an 18th or 21st we will be in touch. Party - Hendon Service Mens Club, Hendon
Thank you for doing our pick and mix on saturday everybody loved them children and adults alike! xxxx Wedding Kings Cliffe Memorial Hall Peterborough
Thank you so much u did us proud x and everyone thought u were mega. I've given ur details to the hotel hope that's ok x Wedding The Rectory Hotel, Redditch
Louise & Steve thank you so much for the Prom it was lovely to meet you and the students have said they loved it. Thanks again x Stopsley High School Prom
'Wow' to see the Sweetie Cart was brilliant, the little touches you added to make it personal were brilliant. Attention to every little detail, Very professional couple but young at heart. Thanks for playing a part in our big day xxx Wedding Liverpool Marina,
Everyone loved the Sweet Centre Pieces, thank you for all you have done in setting up and making everything look special. Will definitely recommend you to all my friends. Wedding Makeney Hall Hotel, Belper
Thanks Louise and Steve I just wanted to say a BIG thank you for last night. Your support was brilliant. Popcorn and Sweets look really good and taste even better, so thank you again. I hope you enjoyed it too hopefully see you soon. Corporate Event - Grease Evening, Makeney Hall Hotel.
The sweet trees were brilliant and everyone at my wedding absolutely loved them. I still get comments on how amazing they were!! Thank you sooo much! Michelle - Wedding Nottingham
Just wanted to say a massive thank you for showing up TWICE at our wedfest. You were so friendly and accommodating. Even showing up twice due to an error made by the bride who put the wrong date on the booking form. Much love and appreciation to such lovely people, thank you. Love Zahra and Mark x Wedding at Nether Burrows Farm, Zahra & Mark (Wedfest)
Paul and I would like to thank you so much for last night. The candy buffet looked amazing, and everyone loved it, thank you. We have plenty of sweets left so will be eating them for a while, and the orange looked fab xx Wedding at Makeney Hall Hotel, Cat & Paul McCloud
Thank you so much to contributing to our day and going above and beyond to ensure it went smoothly. We couldn't have been happier with the choice we made and we'll have no reservations about recommending you to everyone in the future! Amazing, thank you soooo much !! x
Wedding at Whirlow Hall Farm - Dannii & Chris Paston
Daniel Jordan — 5 star Yet again! Absolutely amazing people, food and service! Taking the time to speak to us and get to know us! These people provide the best you'll ever find! Get your bookings in though as they're very busy!
Fern Regina Falangie Wesley — 5 star Absolutely fantastic idea, never ween anything like this before and it was wild!! :D the popcorn was sooo yummy and warm and the candy floss kept me coming back! Would definitely recommend you to use sweetafayre at any event, massive crowd pleaser! :D xxx
Keri Ann Stanley — 5 star Thankyou so much for being a part of our special day..everyone loved it and thanks for the popcorn you left for us,as I didn't get time on the night..Keri & Wayne Stanley xx
Natalie Swift — 5 star We had Sweet a Fayre at our wedding on 22nd May this year at Goosedale Hall. They were fabulous. Mashtini went down a storm and people still talk about it now...just wish if had chance to have more. The nachos were fab and sweetafayre were incredibly understanding when we had an accident. Then we had Popcorn in the evening which again was a fabulous touch. You were both so helpful and understanding, I couldn't have asked for better. Highly highly recommended to anyone considering booking. Do it....I guarantee you won't regret it!! Thank you so so much. Xx
Nicola Charles — 5 starI've had a fair few different things from these. Nothing but excellent service and amazing products from a lovely friendly couple. Will continue to use their services in the future :-)
Rebbecca Philpott — 5 star Outstanding customer service from the moment I booked to the moment they left on the day! Thank you so much for our popcorn and candy floss it was enjoyed by everyone and your cart fitted in perfectly with our theme. You were both fantastic and I will continue to highly recommend you to all. Wished we could do it all over again. Once again many thanks. John and Rebbecca (Mr and Mrs Philpott)
Fiona Clark — 5 star Amazing service. From the moment we booked you for our wedding you were so helpful. We had the large sweet stall, popcorn, candy floss and nacho stalls and all were wonderful. Everyone commented on how good they were! Due to the type of wedding we had, I dealt with many suppliers and you were by far one of my favourites! So helpful from the day we booked, on the day and even after the day! I would highly recommend Sweetafayre to anyone for their wedding or event! Simply excellent.
Stephanie Pacheco — 5 star We had the popcorn machine and candy floss maker at our wedding in September... Wonderful! Everybody loved it! Would certainly recommend to anybody having any sort of do! Thank you so much for helping to make our day amazing! From Steph and Patrick!
Cat Mc Cloud — 5 star We booked Sweetafayre for our wedding and what a great service & great prices, really lovely to work with & extremely helpful & will go the extra mile for you. Our wedding theme colour was orange so a bit different from the usual, but not a problem for Louise. The last thing you need is stress or worry about suppliers for your big day, but with Sweetafayre, you'll have none of that
Angelina Ward-Jones — 5 star We hired your sweet cart and nacho cart for our wedding it was amazing everyone loved the nachos with the warm cheese sauce we would recommend you in a heartbeat Thankyou so much x x x
I just had to get in touch to say thank you so much for the wonderful sweet cart you did for our wedding on Friday. I was blown away when I saw it in the morning and when we unveiled it as the treasure for the treasure hunt grown-ups and children alike we're thrilled, it really bridged the generation gap and completely made the day. Emily loved playing shop and had everyone queuing to pay for their sweets until declaring that they were "all free!" and as soon as we got home today she wanted to put up her sign and play sweet shop again with what was left over although we had to say she'd had enough sweets on Friday to last the year! Anyway thanks again and I'm sure we'll be back in touch - probably for Emily's birthday. Kind regards Naomi & Tom
Absolutely fantastic. Will recommend to everybody, sweetafayre did a brilliant job at my sons christening. Really friendly people, also communicated really well before the christening :-) Christening - Vikki - Hull
Popcorn and candy floss at my wedding wad great all my guests loved it great service from Louise from start to finish would defo use again and happily recommend. Xx Wedding - Emma
Want to thank you Louise for a fantastic service we had great feedback and we would have no hesitation in recommending you to anyone! Thanks again vicky and Liam Cattigan xxxx Wedding Vicky & Liam Littleover Lodge
Very belated thank you for the wonderful popcorn and candy floss at our wedding reception. A fab idea which went down very well with all the guests!!! Jane - Wedding Makeney Hall
GDPR Privacy Policy | Terms & Conditions | Contact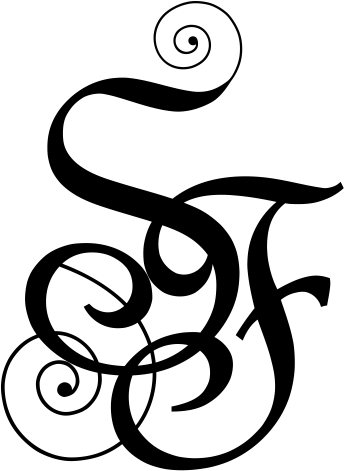 www.beckywoodwebdesign.co.uk
© Sweet-a-Fayre 2018